"I gave my Career a second wind with Upskilling." Waby participated in the programme and his life changed!
Waby El Achaoui took part in the Upskilling programme at BNP Paribas Personal Finance. Watch his testimonial in video!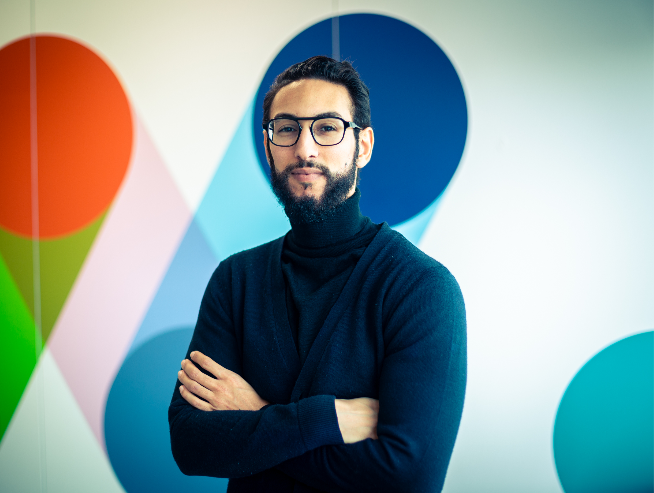 After joined the company in 2012 as an Automotive Insurance Télé-Advisor, bank digitalization pushed him to work on digital projects and he decided to apply to an IT coordinator job.
In January 2018, he saw a poster about the Upskilling Programme, and out of curiosity, that Waby started talking about it around him and decided to embark on the adventure!
He learned that BNP Paribas Personal Finance decided to invest in Upskilling so that all employees get training for the jobs of the future. This means transforming and adapting their skills so that they can advance their careers by readying themselves for emerging jobs in the digital field and new ways of using technology.
It was a work-linked training, born out of a partnership between the Simplon school network and the ISD (an internal department of BNP Paribas Personal Finance). This certified training takes place for 9 months and the company pays for the course.
Simplon is a network of innovative continuing education schools that is made up of 42 inclusive, community-focused "training factories" that provide training across France, even in isolated areas. The schools actively work on a diverse range of issues, including gender parity.
"I decided to go ahead and I don't regret it! It was hard but here I am, 9 months later, with a Developer job at the Digital Factory. In addition to learning about new fields, I was able to jumpstart my career thanks to Upskilling, which introduced a breath of fresh air and new challenges to my day-to-day work." – Waby
And the story does not end there since Waby's internal evolution has continued! In July 2020, he was promoted to the position of Lead Developer within the Digital Lab, occupying managerial and training functions for new entrants.
The Upskilling program has now opened up to new sectors such as data and cybersecurity, in addition to web development.
BNP Paribas Personal Finance is here for you so that you can take part in innovative training courses, gain new skills and seek out opportunities for advancement!
Speaking of training, Waby is currently an alternance tutor with Mira, a young woman developer in the masculinized world of Tech. Discover her story by clicking here!