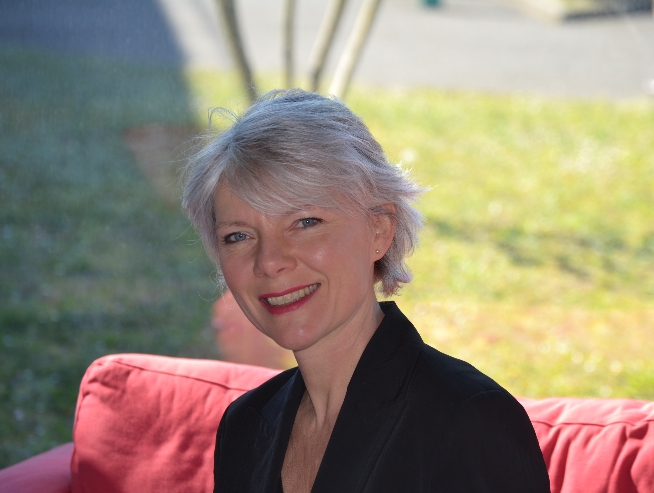 In 2018, 162,936 people declared themselves to be over-indebted to the Bank of France.* Being overburdened with debt is stressful. BNP Paribas Personal Finance takes action every day to avoid its customers reaching such an extreme situation and helps them as early as possible in cases of financial hardship. In 2011, the bank launched a mechanism for identifying customers facing financial difficulties, in order to serve them better. Isabelle Petit explained how this mechanism works and its objectives.
Could you please introduce yourself?
My name's Isabelle. I've worked for the BNP Paribas Group since 1994 at the Mérignac offices. Thanks to diverse experiences and career path, I've been leading teams focused on customer services for 23 years. I'm especially motivated by helping those in financial hardship with drawing up and managing their budgets.
Could you explain what is the identification mechanism for identifying customers facing possible financial difficulties?
In short, the Budget Support Programme revolves around three main elements:
Anticipate and identify the budgetary difficulties of our customers
Assess the level of hardship and give guidance
Implement solutions and provide appropriate advice
Several months could pass before a household's financial difficulties result in missed payments.This is why the first element – identification, and especially early identification, is key. On this point, our work principally focuses on two procedures:
The first is the predictive hardship score. Through different variables, it allows us to identify as early as possible the difficulty customers have in paying their bills on time. This is a proactive measure, in that we anticipate the needs of the customer.
The second measure is listening. This is used by customer advisers at the call centres and branches, who have been trained in active listening and in identifying possible financial difficulties.
We have assisted our customers in this way for several years. These issues and procedures were established well before it became a regulatory obligation under the Banking Accessibility Charter.*
What signs point towards a customer possibly facing financial hardship?
In general, apart from the identification mechanisms, we are very alert to life changes.
Changes in a customer's personal or professional life can often be tricky and a source of financial vulnerability. Some, such as retirement, can be foreseen and this allows us to be there at the right moment. We can take on an instructive role and advise on preparing for retirement and managing a budget that will surely have to be revised. For others, like separation, divorce, job loss, we have to be attentive and react quickly with and for our customers. In a situation that is already personally and financially complex, the goal is to improve the situation and if that's not possible, not allow it to deteriorate further.
More specific aspects to be considered are the level of the household's resources, the increases to certain fixed costs or burdens, the ability to use credit and/or an overdraft, the relationship with the bank and even purchasing habits.
The key is to listen, observe and analyse!
So, the programme is based on support?
Support and advice, yes! This is the reason why it is essential that our specialist advisory teams perform a prior detailed analysis of our customers' personal and financial situation.
To this end, we work with partners like Crédit Municipal de Paris and the Crésus association. It is a triangular relationship: customer, partner and us. We focus on a common objective, improving the customer's situation, for them and their household.
Based on the customer's needs, we restructure internal debts, guide the customers in renegotiating fixed costs, point them toward local or centralised associations, and help the customer to draw up a provisional budget and reflect on their expenses.
For you, how is your job unique in comparison to other jobs in customer relations?
It is broad and specific at the same time! We navigate through the entire banking sector with our own identity focused on social issues. Of course, helping our customers can also prevent missed payments.
How would you describe your work in a few words?
Alleviating burdens, developing human relationships, creating trust, providing reassurance. Everything that goes toward better living. And to foster that better living, small moments of happiness have to be created.
*Figure from a Bank of France study published in February 2019.