Sandi Richardson, HR Department Manager at RCS, talks to us about the measures taken in Cape Town to delay Day Zero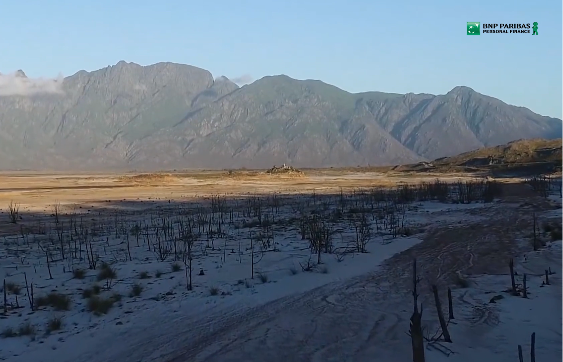 "We have put a lot of effort into learning and teaching our employees about how to save water"
Sandi Richardson, Human Resources Department Manager at RCS, tells us more about the measures taken by RCS in Cape Town, South Africa, to delay Day Zero, the day when the city's water level will have become critical.
70% of our planet is covered with water and our bodies are 60% made of this precious and essential resource provided by nature. Yet, the many problems surrounding water are constantly increasing: groundwater pollution, unequal access to drinking water, drought, etc.
The challenges extend across the entire globe, and initiatives are emerging everywhere in response – even if they are not always on a large enough scale to deal with the emergency.
According to various studies, the first major city in the world not to have enough water will be Cape Town, South Africa. On 7 May 2018, Cape Town reported that there were only 187,283 megalitres of water in the reservoirs, or 20.85% of their total capacity. "Day Zero" was defined as the day when the reservoir level would reach 13.5%. In the meantime, the city has taken steps to save as of this precious blue gold as possible. As a last resort, the city authorities will cut off the water supply. If this does happen, inhabitants will have to come and fetch only 25 litres of water a day, from one of the 200 water distribution sites.
To fight the drought that has affected the city for several years, prevent shortages and delay Day Zero, the authorities of the second largest city in South Africa have launched programmes to raise the population's awareness. This approach shows both urgency and hope, because it will teach people to consume water more carefully and responsibly every day.
RCS, the South African subsidiary of BNP Paribas Personal Finance has become involved in this Day Zero programme to lead by example and encourage its employees to be the forerunners of the change that is needed, and for which little time remains.
Sandi Richardson, manager of the Human Resources department, tells us about this scheme in which BNP Paribas Personal Finance has taken part in various ways.